Animal Clinic Of Honolulu is a full-service veterinary medical facility located in Honolulu, HI. The professional and courteous staff at Animal Clinic Of Honolulu seeks to provide the best possible medical care, surgical care and dental care for their highly-valued patients.
We are committed to promoting responsible pet ownership, preventative health care and health-related educational opportunities for our clients. Animal Clinic Of Honolulu strives to offer excellence in veterinary care to Honolulu, HI and surrounding areas.
Please take a moment to contact us today to learn more about our veterinary practice and to find out more information about how Animal Clinic Of Honolulu can serve the needs of you and your cherished pet.
1048 Koko Head Ave.
Honolulu,HI 96816
Phone: (808) 734-0255
Fax: (808) 735-1937
Email Us
Get Directions
Mon-Fri: 8:00am - 5:30pm
Sat: 8:00am - 4:00pm
Sun: Closed
For after hours emergency care: VERC (808) 735-7735
VCA Pearl City (808)-484-9070
---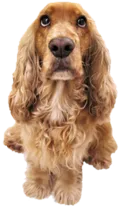 Animal Clinic Of Honolulu is proud to serve the Honolulu, HI area for everything pet-related. Our veterinary clinic and animal hospital is run by Dr. Matt Leara and Dr. Kristin Kunimoto, who are licensed, experienced Honolulu veterinarians.
Our team is committed to educating our clients in how to keep your pets healthy year round, with good nutrition and exercise. Animal Clinic Of Honolulu stays on top of the latest advances in veterinary technology and above all, remembers that all animals and pets need to be treated with loving care in every check-up, procedure, or surgery.